TRUNNION BALL VALVE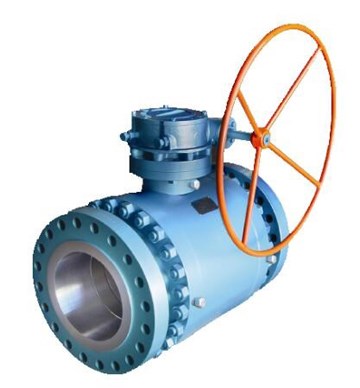 API 6D,API 6A,API 6FA,API 607

150lb,300lb,600lb,900lb,1500lb,2500lb,5000psi

A105N,LF2,F304,F316,Alloy

2-Piece or 3 Piece Bolted Body

Oil & Gas Production,Waste Water,Jel Fuel Service,Natural Gas Pipeline,Gas Distribution,On/Offshore

Fire Safe Tested&Certified/Double Block&Bleed/Sealant Injection/Anti-Satic/Optional Double Piston Design
Bolted body ball valve with heavy-duty trunnion in forged carbon or stainless steel. Valves from 2" through 4" have 2 piece body. 6" through 12" are in 3 piece body design. These designs are standard们sizes2" through 12" for all pressure classes and optional designs are available in sizes over 12" .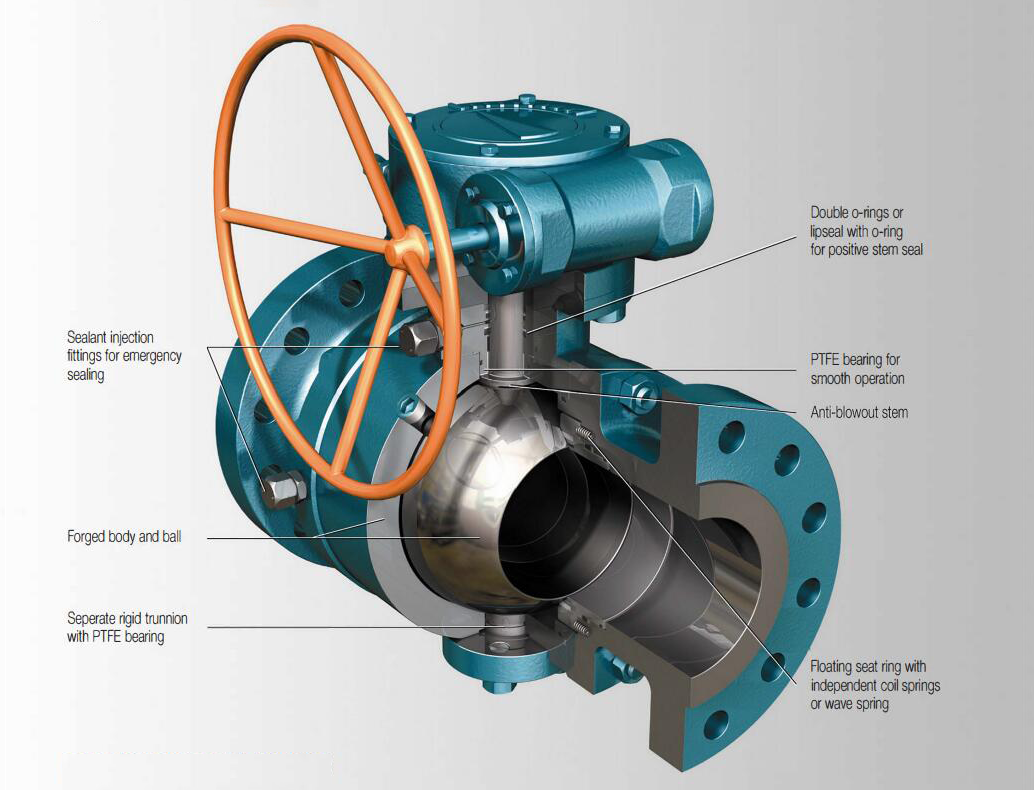 PRESSURE CLASS / SIZE RANGE

Seat Sealing

1

Self Relieving Seat

1

Sealant Injection Fitting


1
Double Seals at all Joints

1

Stem Sealing & Sealant Injection Fitting

1

Seat Ring Sealing


1
Actuation
JMC®Trunnion ball valves are designed to easily install a variety of actuators including pneumatic, hydraulic, electric actuators, electromechanical, electro-hydraulic, vane, etc. Hand operated valves are normally supplied with a lever or gear operator High-performance hydraulic actuators, which have been specially developed for JMC®trunnion ball valves, can be supplied directly from SAMJIN JMC Further information can be received on request.
Double Block and Bleed
JMC®Trunnion ball valves provide a positive seal at both upstream and downstream independently_ Since pressure on each side of the ball is blocked from the body cavity, a pressure releasing device can be used by an operator to check the integrity of the upstream and downstream seats.
Low Friction Stem/Trunnion Bearings and Thrust Washers
Heavy duty PTFE lined carbon or stainless steel bearing and thrust washers ensure durable and low torque operation
Other Features
•Anti Static Device for Grounding
•Blow-Out Proof Stem
•ISO 5211 Mounting pad and Adaptability for all types of Actuator mounting
•Stem extension pieces or pups
→ CLICK TO DOWNLOAD TRUNNION BALL VALVE.PDF